Philips Lighting Forms Smart Lighting Partnership with Huawei
Philips Lighting, a global leader in lighting, and Huawei Technologies have signed a partnership agreement to ensure the seamless interoperability of the Philips Hue connected lighting system for the home with Huawei's OceanConnect Internet of Things (IoT) platform. Under the agreement, Huawei will become a 'Friends of Hue' partner and Philips Lighting an OceanConnect partner, so that customers using Huawei's IoT platform will be able to offer their end users a certified user experience with full control of Philips Hue lighting.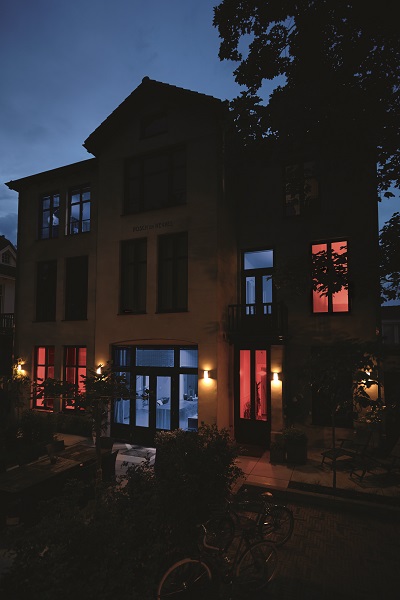 Philips Lighting and Huawei Technologies sign smart LED bulb partnership agreement to expand the bulb's interoperability with Huawei's OceanConnect IoT platform. (Philips/LEDinside)
The partnership will further enhance the user experience by enabling Philips Hue lighting products to work seamlessly with other connected devices, systems and apps. An example scenario may be intrusion detection, where an IP security camera detects movement at night causing an alarm to sound and Philips Hue bulbs to flash blue and red throughout the house.
"Growth of the IoT is predicated on devices and apps that can interoperate flawlessly and OceanConnect provides the ideal platform for harmonization. Our partnership with Philips Lighting will see the leading connected lighting system for the home interoperate with other devices via our OceanConnect platform," said Ma Haixu, President of Cloud Core Network Product Line, Huawei.Sridhar Kumaraswamy, Business Leader Home Systems at Philips Lighting said, "Lighting is one of the top two most sought after applications in the smart home along with security. This latest partnership with Huawei brings together global leaders in IoT networking and connected lighting. It opens the door for many more consumer products to interoperate with Philips Hue and extends the reach of our lighting system into the growing connected home market."
Keywords:  Philips Lighting;  Huawei;  Smart LED Bulb
Source: ledinside
For more information, please visit our website:
www.powerwaywafer.com, send us email at sales@powerwaywafer.com